Design:
Re-Branding & Packaging                   
Client:
Go Nuts
Go Nuts is a puerto rican based company established in 2016 that produces roasted Pecans, Cashews and Walnuts with a variety of different flavors. It started selling its products in a shopping outlet in Puerto Rico.
In 2017, I had the opportunity to rebrand GoNuts by designing their logo, and the packaging of the Roasted Cinnamon Almonds. When designing the emblem for the brand, the goal was to change from a simple logo of cursive font and nuts, to a more modern allusion of a face of someone "going nuts".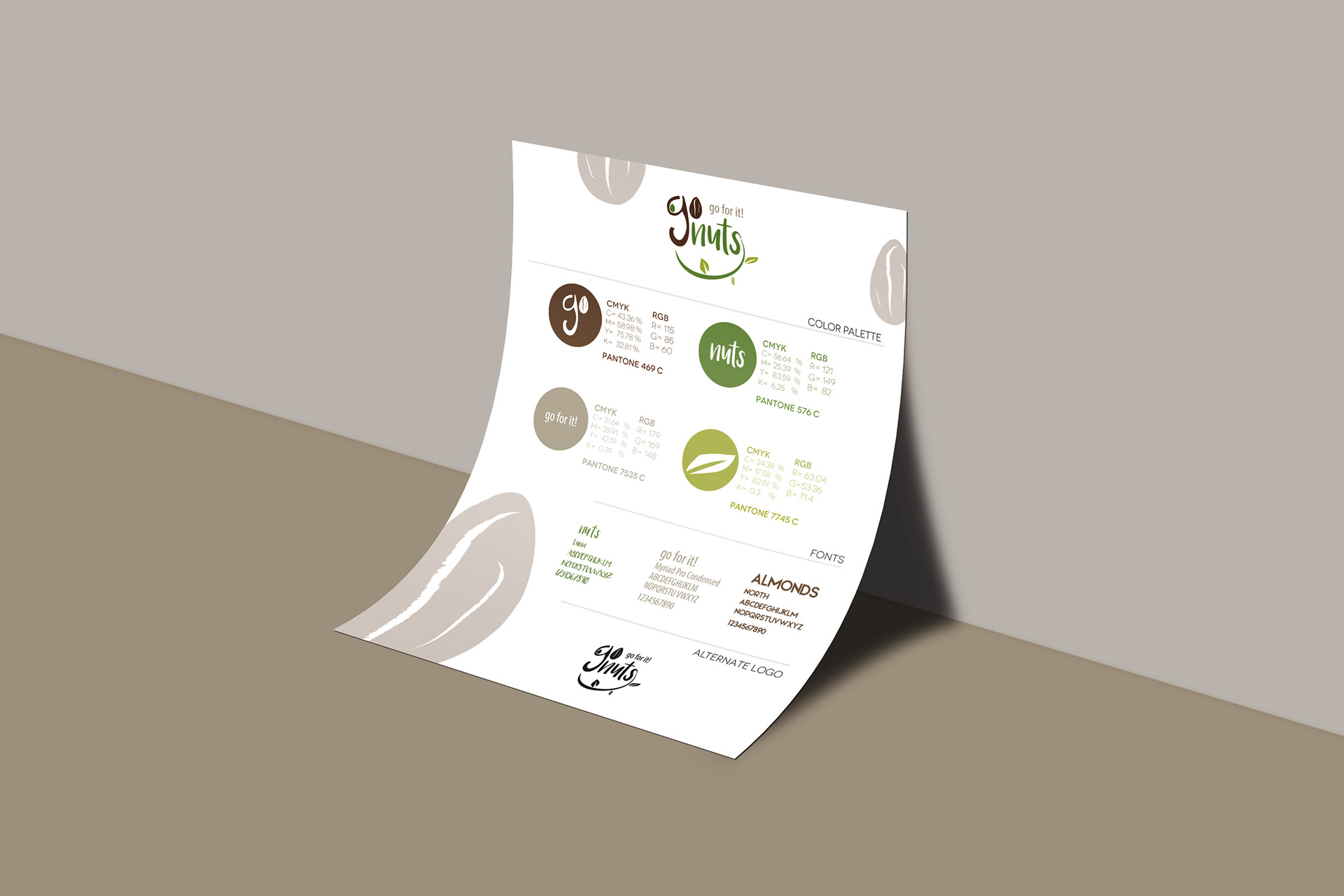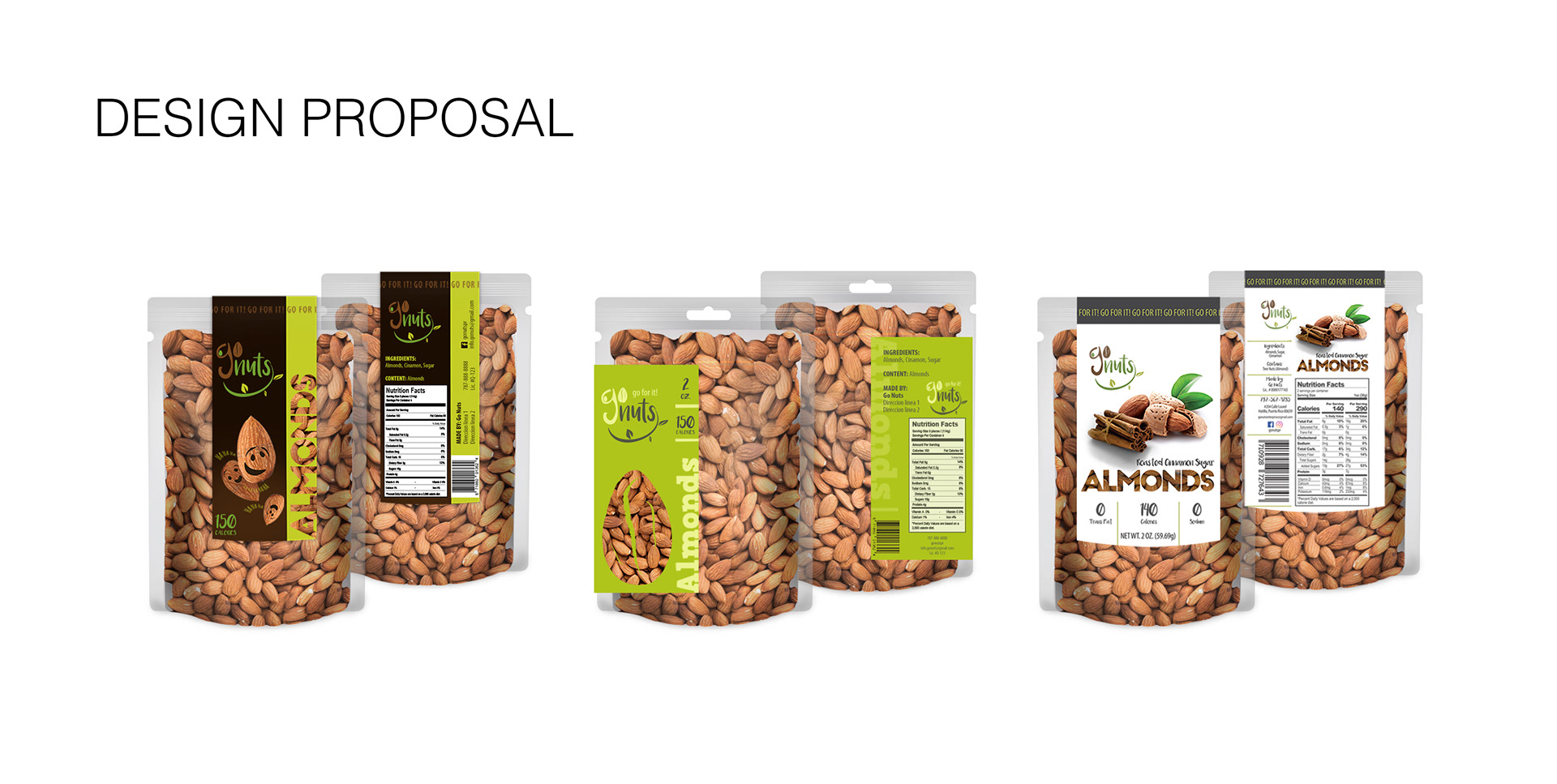 On the other hand,  the pouch's frosted look and white label give the product the elegance and youth to be sold as a snack, gift or as an event favor. 
Before the design could be completed, on 2017 hurricane María passed through Puerto Rico and devastated the Island, as well as GoNuts' production.  A year later, by 2018, Go Nuts recovered and regained strength by bringing a new project: Roasted Coconut Almonds.